2024 CHILD & ADOLESCENT


PSYCHIATRY

CONFERENCE
May 20-23, 2024 | La Playa Beach and Golf Resort, Naples, FL
Can't Make it to Florida? Live Remote Streaming Option Available!
Oceanfront view from the conference hotel
Special 2024 Child Psychiatry CME
Conference Tuition
2 Participation Options: Register for Live Attendance or Live Streaming Conference Now!
60 AMA PRA Category 1 CME Credits™ including 24 ABPN®-Approved Self-Assessment Credits
2024 Live – La Playa Beach and Golf Resort
2024 STREAMING REMOTE EXPERIENCE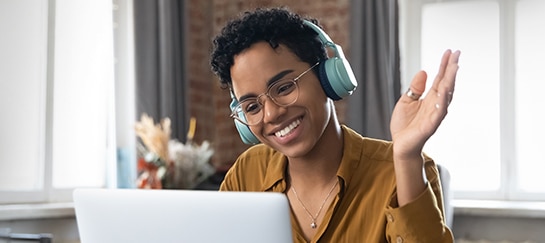 Get just the 2023 Online Conference Recordings for only $1197.  GET DETAILS.
2024 Live Child PSYCHIATRY Conference Details
The total credits earned with the Oasis 2024 Child and Adolescent Psychiatry Conference are:
60 AMA PRA Category 1 CME Credits™ including 24 ABPN®-Approved Self-Assessment Credits
The Live Conference includes welcome reception as well as breakfast, lunch, and coffee/tea breaks throughout the conference.
Live Agenda and Faculty coming soon.
2024 Child & Adolescent Psychiatry Conference | HOTEL
La Playa Beach and Golf Resort
9891 Gulf Shore Drive
Naples, FL 34108
Monday, May 20 – Thursday, May 23, 2024
RESERVATION INFORMATION
Room block reservation information will be available soon.
To Book a Room Online: Click Here
Reservation Number: 800-237-6883 Reference API Oasis 2024 or by calling Cheyenne Dino, Group Reservations Coordinator at 239-280-2710
Use Room Block Code: 1123ZE
API Group Room Rate:
Single/Double Occupancy – Deluxe Rooms and/or Veranda Rooms
$339 + applicable taxes and resort fees
API's room block begins with checking in on May 19, 2024 and checking out on May 23, 2024. If you are planning on booking a room outside of these dates, you need to call in to book your room. The link above only applies if you are booking a reservation for checking in on May 19, 2024 and checking out on May 23, 2024.
FIRST DAY INFORMATION
Registration from 7:00am-8:00am on Monday, May 8, 2023
Lectures begin at 8:00am and will conclude approximately at 5:30pm, each day
WHAT'S INCLUDED
If you book using the API Block Code, the room rate includes:
Discounted Resort Fee to $25 per day
Discounted valet parking to $20 per day - Self-parking is not available on property
10% discount on Spa and Golf
In room wi-Fi
In room coffee and tea
Access to beach towels, chairs, and umbrellas
Access to fitness center
Included in the Conference Fee, all participants will receive:
Coffee/Tea Breaks
Welcome Reception
Breakfast and Lunch
Access to all lectures and activities planned for the meeting
Complimentary Wi-Fi in the meeting space
Any other events held by API during the course of the meeting
If you have any special physical needs or dietary restrictions that our on-site staff needs to be aware of, please contact Customer Care at 877-225-8384 or email us at support@americanphysician.com.
TAXI AND RIDE-SHARING SERVICES
From Southwest Florida International Airport (RSW)
UberX or Lyft: $45-$50
Taxi: $68 one-way
2024 Child & Adolescent Psychiatry Conference | ACCREDITATION
Intended Audience:
 Psychiatrists
Accreditation Statement:
This activity has been planned and implemented in accordance with the Essentials and Standards of the Accreditation Council for Continuing Medical Education (ACCME) through the joint sponsorship of PeerPoint Medical Education Institute and The American Physician Institute for Advanced Professional Studies, LLC. PeerPoint Medical Education Institute is accredited by the ACCME to sponsor continuing medical education for physicians.
2024 Child & Adolescent Designation Statement:
Live Course, May 20-23, 2024:
The PeerPoint Medical Education Institute, LLC designates this live activity for a maximum of 52 AMA PRA Category 1 Credits™. Physicians should claim only the credit commensurate with the extent of their participation in the activity.
Of these 52 credits: 24 also qualify as ABPN Self Assessment credits.
This CME activity was planned and produced in accordance with the ACCME Essentials. The American Board of Psychiatry and Neurology has reviewed the 2023 Child & Adolescent Conference and has approved this program as a part of a comprehensive Self-Assessment Program, which is mandated by the ABMS as a necessary component of Maintenance of Certification.
Oasis 2024 Mini-Conference Designation Statement:
Streaming Live, February 17, 2024:
The PeerPoint Medical Education Institute, LLC designates the live and enduring formats for this educational activity for a maximum of 8 AMA PRA Category 1 Credits™. Physicians should claim only the credit commensurate with the extent of their participation in the activity.
Nurses & Nurse Practitioners:
For all your CE requirements for recertification, the ANCC will accept AMA PRA Category 1 Credits™ from organizations accredited by the ACCME.
Physician Assistants:
The NCCPA accepts AMA PRA Category 1 Credits™ from organizations accredited by the ACCME.
Licensed Psychologists:
Most state boards will accept AMA PRA Category 1 Credits™ toward professional development hours. Please confirm with your state board before using this product for professional development hours.
2024 Oasis Mini-Conference | AGENDA
Emerging Personality Disorders – From Childhood to Adulthood (1.5 Hours)
Separation Anxiety: Differing Presentations Across the Age Spectrum (1.5 Hours)
Update on Clinical High Risk for Psychosis (CHR-P) paradigm (1.5 Hours)
Body Dysmorphic Disorder: From Children to Teens to Adults (1.5 Hours)
New Challenges in Dating and Intimacy in Young Adults (1 Hour)
Update on the Dark Triad of narcissism, Machiavellianism, and Psychopathy (1 Hour)
Photos From Recent Child & Adolescent Psychiatry Conferences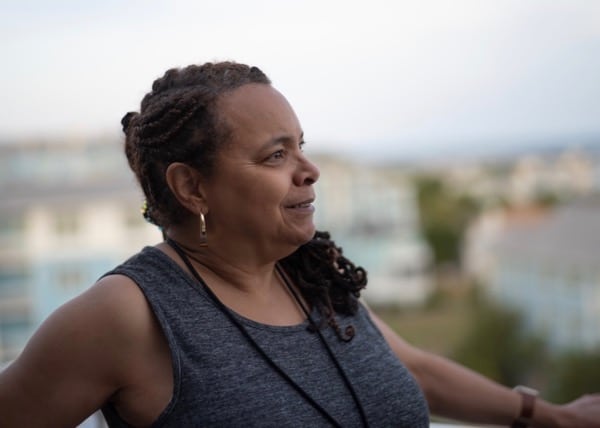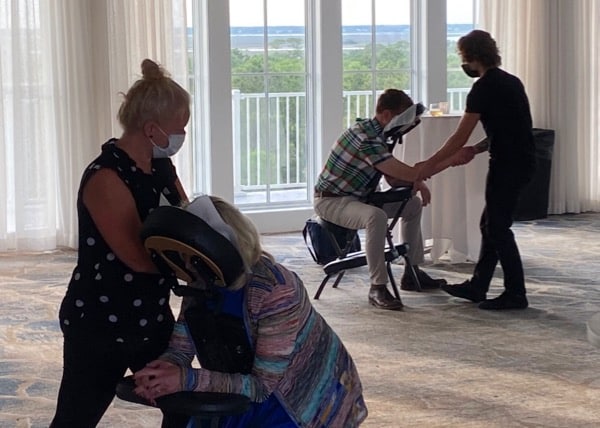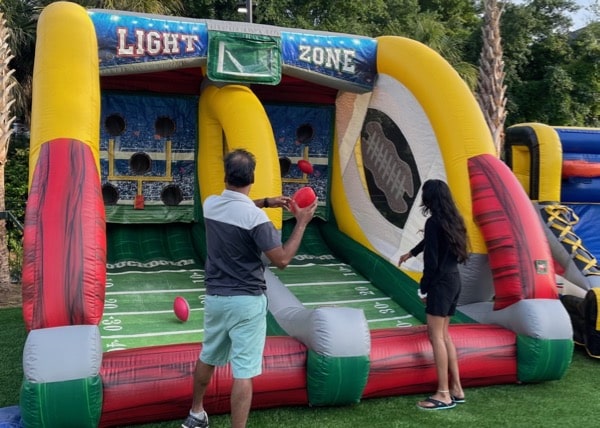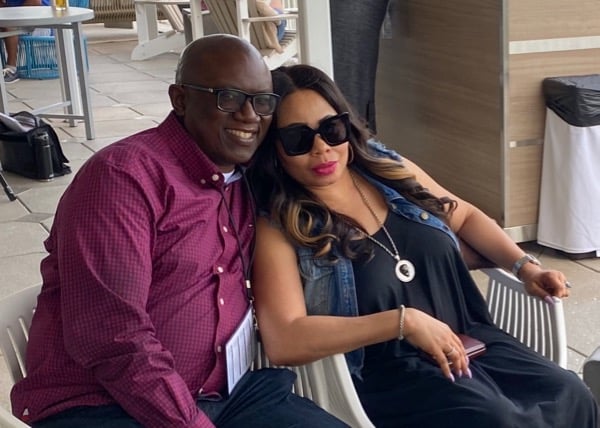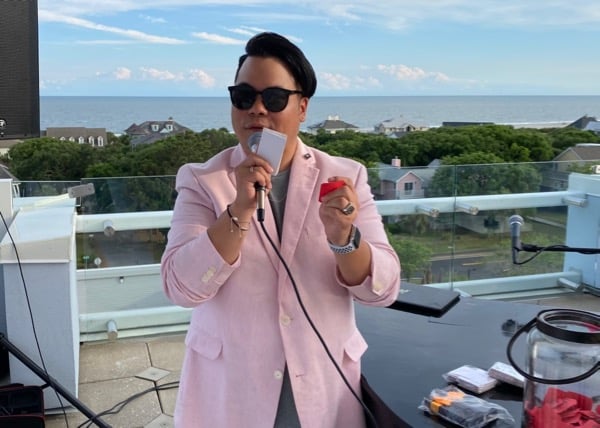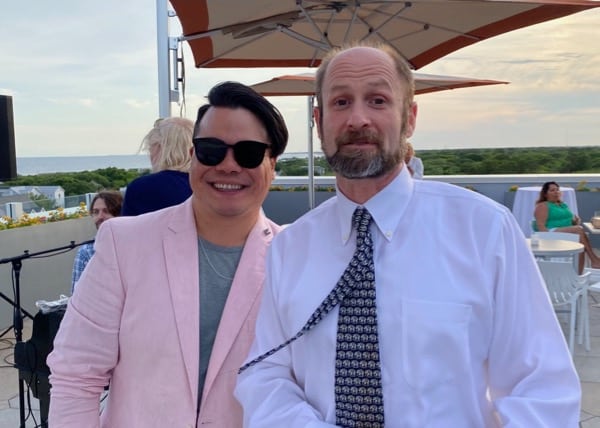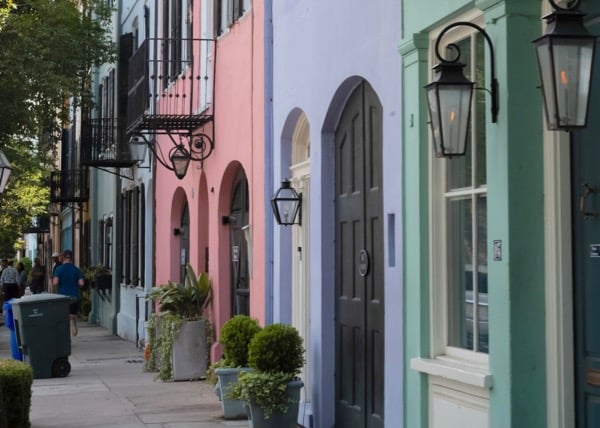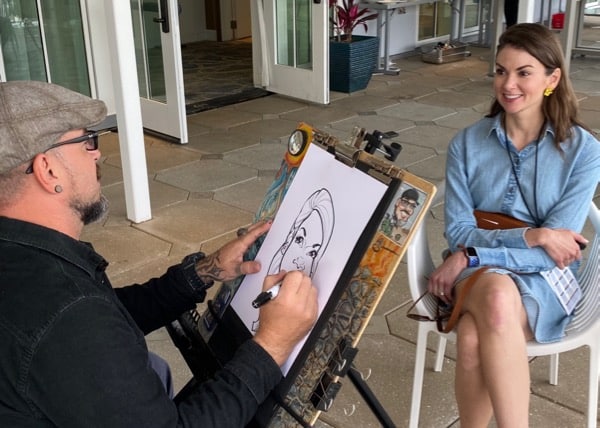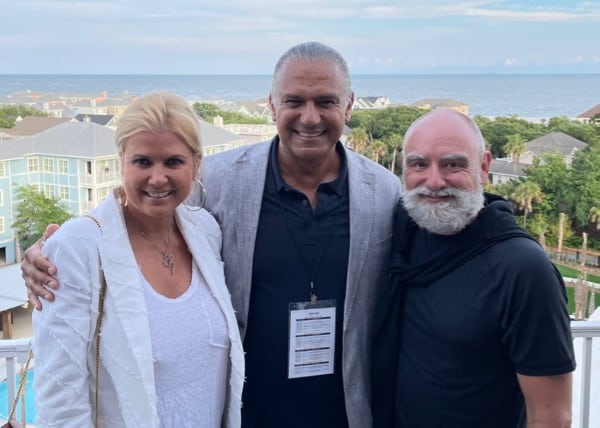 Pharma-Free Education
This Oasis Conference remains proudly independent. Although our faculty members present detailed medication updates and treatment recommendations, we accept no funds from the pharmaceutical industry or medical device manufacturers. This includes no money from grants, sponsorships, advertising, or exhibits.
Still Not Convinced?
YOUR SATISFACTION IS GUARANTEED – 100%
The Oasis 2023 Psychiatry Conference provides a complete 100% Money Back Guarantee. If, after purchasing and participating in this live conference, you find that the conference content has not met your expectations for any reason, 100% of your tuition payment will be refunded to you.
Terms & Conditions of the 100% Money Back Guarantee
Who Should Attend?
Given the focus of the conference, attendance can benefit all clinicians who treat minors with psychiatric, emotional, and behavioral issues. Professionals who will benefit include:
Psychiatrists
Psychiatric residents and fellows
Psychiatric Nurses
Nurse Practitioners
Physician Assistants
Psychologists
Although treatment with medications is a primary focus, even non-prescribing professionals can benefit from a thorough understanding of the benefits, limitations, and potential adverse effects of pharmacotherapy.
Read What Your Colleagues Are Saying About This Conference
"I found this conference very beneficial from the wide range of lecture topics, but equally important, the ability to connect with other CAPs in a setting that encourages opportunities for socialization."
Jennifer Fischer, MD, Green Bay, WI
"Great conference, actually phenomenal! I really enjoyed the speakers and topics presented. ALL of them were wonderful, thorough, and engaging with discussion."
Beena J Premkumar, MD, Stafford, VA
"Very informative and comprehensive course. Knowledgeable faculty. Beautiful venues. Highly recommended for lots of CME credits in a relaxed atmosphere. I'm going home much better prepared to treat my adolescents."
Jessica Edwards, MD, Lewisville, NC
"This is my third year attending this conference and all I can say is that this became my favorite conference and I have a practice for 31 years now."
Emad Milad, MD, Rye, NH
I like these courses, I have been with API for many years, I keep coming back because they are not influenced by the Business Industry, but in the sincere desire to help physicians to keep improving on their knowledge.
Nelson G. Monroy, MD, Niceville, FL
"This course covers a wide range of topics which are clinically relevant. Everything was well-organized. A great balance of learning, networking, and vacationing!"
Lydia Sit, MD, Philadelphia, PA
"This is my second year & I plan on attending next year! For those who treat children and adolescents, this is the conference to come to!"
Katey Stafford, MD, Nixa, MO
"The Oasis Child & Adolescent conference exceeded my expectation. The lectures are excellent & thought provoking with a nice balance of reviewing diagnostic subtleties & providing clinical pearls for treatment."
Nicholas Phillips, MD, Ponte Vedra Beach, FL
"It is a non-biased, clinically-relevant experience. I felt comfortable and relaxed. Overall a good experience."
Syed Quadri, MD, Richardson, TX
"I have been attending Dr. Jack's conferences for over ten years and can attest to the high quality of them; always providing comprehensive coverage of topics by excellent lecturers. Locations chosen for conferences have been great – whether attending alone, with a plus-one, or family. Excellent administrative staff and CME credits available for the cost."
Colleen Ryan, MD, Manasquan, NJ
READ MORE
"The lectures were excellent, especially the presentations on eating disorders. The API staff were immensely helpful with registration and making the conference flow smoothly."
John Wilson, MD, Fairfax, VA
"API's Child & Adolescent Psych conference is comprehensive in terms of topics covered while providing/meeting all CME/SA needs."
Sonia Thomas, MD, Falls Church, VA
"Thoroughly enjoyed the speakers, content, and activities. Discussions were passionate & much needed in our field. Can't wait to come back. Recommend more info on medical/genetic complications in our youth to consider."
Melissa C. De La Vega, MD, Fort Worth, TX
"I have attended the past three years and the conference has always been educational & helpful. Only thing missing this year was binders."
Jaymie Rodriguez, MD, Lebanon, MO
"I like your CME conferences. You bring good faculty, knowledgeable & unbiased. I love the fact that there are no pharmaceutical companies trying to influence you. Food & entertainment is always good & considerate of all."
Talat Tayyaba, MD, Dallas/Richardson, TX
The Greek philosopher Theophrastus once said, "Time is the most valuable thing a man can spend." This conference was time well spent."
Clara Lee, MD, Los Gatos, CA
"I loved the delicious and amazing food! I loved the location! I loved that Dr. Jack Krasuski had us introduce ourselves to our neighbors! I loved the "nuts and bolts" agenda - great for a pediatrician! I loved the wellness topics on the agenda!"
Lynette Grandison, MD, Modesto, CA
"The vibe and atmosphere were congenial and promoted interaction between attendees. Appreciate therapist 'treatment pearls'."
Dale Fruman, MD, Export, PA
"The Oasis Destination Conference in Puerto Rico was outstanding! The structure was just right - learning during the day, with ample time to go to the beach, golf, and explore local cuisine! It's also a great opportunity to meet fellow psychiatrists in a relaxed environment."
Carlson Alicea, San Juan, PR
"Great learning experience, organic atmosphere."
Maria Teresa Daclan, Galloway, NJ
"This conference offers clinically relevant, cutting-edge topics, focused + excellent lectures delivered by outstanding lecturers, within a friendly + relaxed atmosphere that is a pleasure to attend."
Rosario Nunez-Brito, MD, Bethesdan, MD
"The conference is very hands on and applicable to your practice which you are in. It was important information that often is not given at other conferences."
Christina Antoine, New York City, NY
"Relevant topics, expert, engaging speaker, with multiple pearls to take back to daily practice. I especially enjoyed the non-psychiatric mini review by Dr. Mago in relation to the topics he presented."
Melanie Melville, MD, Houston, TX
"Friendly, location perfect, time of classes perfect"
Marjorie Caro, Miami, FL
"I enjoyed the topics but also meeting a variety of providers in my field and people I could connect with or learn with (when practicing in different locations around U.S.). It provided a relaxing atmosphere that I needed to enjoy learning and meeting others (especially after Covid pandemic). It was truly a 'retreat' from my normal day to day life."
Patricia O. Kirby, MD, Glendale, AZ
"This conference finds a wonderful balance between depth of content in lectures and accessibility. Leaders in the field lecture in a truly collaborative environment which is quite rare in major conferences."
Michael Adelman, MD, Pittsboro, NC
"I found the lectures to be very good and interesting, yet they were technical enough to reassure me that the information was current."
Gregory Narron, MD, Fairview, NC
"API is comprehensive in every aspect. The educational content with relevance to clinical practice all the while getting CME credits. Additional perks of being able to network with colleagues and access to top rate faculty in an awesome location!!!"
S.T, MD, Virginia
"It was wonderful to go to an in-person conference at a beautiful resort. There speakers were engaging and knowledgeable. The content was on point!"
Kiersten Anderson, NP, PhD, Waxhaw, NC
"All the information was laid out well. Did a great job with meals and accommodating all attendees. Stays on schedule with all speakers and the flow of the program was great."
Jaymie Rodriguez, DNP, Lebanon, MO
"This conference provides wonderful access to clinically relevant topics presented by experts in the field. The focus on clinical practice is unlike any other conference available."
Rachel Adelman, MD, Pittsboro, NC
"This conference was amazing! Great Food! Great location! Very laid back, kind staff and amazing content!" –
Katey Stafford, APNP, Pleasant Hope, MO
"I enjoyed learning about relevant topics by knowledgeable speakers in a relaxed and exciting environment."
Michelle Thorpe, MD, Parsippany, NJ
"MasterPsych does it right! This was my first conference with the organization, and I couldn't have been more impressed. Great venue choice where everything you needed was on-site, very informative lectures with engaging speakers and topics that relevant, practical and cover updates in all major diagnostic areas. Everyone had a great time from my kids to the grandparents. The conference made for an incredible couple of days! The best aspect is how flexible the conference is to make it work for you when attending in person but also having online access if you want to listen again later to hear the info again if you wanted to."
Katie Chambers, MD, Fortmill, SC
"This is one of the must go to conference! The size is perfect. The presentations are outstanding and covering a wide range of topics. You do not get lost finding where your next presentation is and the topics are clinical and applicable to my real office work."
Emad Milad, MD, Rye, NH
"I really enjoyed this conference. Very well organized and great presentations and topics by excellent faculty. Looking forward to future conferences."
Elsy Devassy, MD, Lockport, IL
"Love this conference. Excellent speakers, great location, nice mix of topics. I like the smaller size of the conference as its not overwhelming and more of a relaxing atmosphere."
Cindy Devassy, MD, Lockport, IL
"This was my first time at a conference as a new psychiatric nurse practitioner. The resort was beautiful, the food was amazing. The speakers were very good. The ice-breaker reception was phenomenal."
Jessica Schmalz, ANP, Loma, CO
"This was my first time attending the Oasis conference and I found that it was educational and informative. I enjoyed the focus on trending topics in Child and Adolescent Psychiatry. The location was beautiful, and I would definitely recommend the conference."
Nisha Withane, MD, Newark, DE
"I really enjoyed the conference! I feel like I got timely information to apply to my practice."
Sandra Tate, MSN, Centralia, IL
"Excellent speakers, educational content. Staff is very helpful, and the conference is very well organized."
Indrani Naskar, MD, Hilliard, OH
"Great way to keep up CME and vacation a little too!!! Highly recommend!"
David Struble, MD, Memphis, TN
"High quality content with a flair!! Best time I have ever had at a CME conference!"
Danniel Mines, FNP, Pensacola, FL
"I have never been in a conference that will impact so much in my practice. The learning was way more than expected. Outstanding speakers. As a general pediatrician, I was unsure of participating. I sincerely think all pediatricians should attend this conference."
Livania Zavala-Spinetti, MD, McAllen, TX
"Excellent conference! Very satisfied with the overall experience. Got a good scoop of evidence-based treatment prevalent in Child and Adolescent Psychiatry, without the involvement of Pharma companies. Unbiased presentations, excellent speakers! We loved it! Enjoyed every bit of it!"
Talat Tayyaba, MD, Dallas, TX
"I learned a lot! Specifically from core lectures on ADHD, Psychosis and Substance Use Disorders. I had a great time in a beautiful location."
Constance Mash, MD, Kirkland, VA
"Excellent conference! Its always helpful to learn of the latest medical research regarding medication efficacy for specific disorders."
Stephanie Brooks, PA-C, Asheville, NC
"Great balance between valuable evidence-based content (usable) and time for questions and interaction with the speakers. Small enough and opportunity for great interaction with others at the conference."
Donna Rollins, APRN, PMHNP-BC, Homer, AK
"Great educators, relevant, up to date information in an engaging environment. Speakers are knowledgeable, approachable, interesting presenters. The program is set in an accommodating, upscale, friendly environment that allows time to catch up with old colleagues and create new connections with our society of health care professionals."
Randie Schacter, DO, Mathews, NC
"WOW WOW WOW! The best conference I have ever been to. Practical pearls that I can use in my practice. Excellent speakers that are the best in the field and dynamic. The staff at API are professional, helpful, positive, and go above and beyond to make your experience exceptional."
Barbara Kissa, MD, Charlotte, NC
"The topics and speakers are terrific. The incorporation of learning and fun is highly appreciated!"
Wally Novero, MD, Hermitage, PA
"I am a general adult psychiatrist, but I still found the conference entirety relevant to my practice."
Vicki Winkel, MD, Salt Lake City, UT
"I look forward to these conferences. Speakers are excellent, information typically state of the art. Speakers are approachable for any questions. Appreciate the care you gave to enhance our learning."
Judith Axelrod, MD, Prospect, KY
"Hands down the best conference I've been to. Not only did I learn useful information, but I'm also leaving feeling refreshed, motivated, and ready to make changes within my practice!"
Stacey Helps, MD, Virginia Beach, VA
"I highly recommend this conference. Excellent speakers & location. Very practical information & wonderful environment."
Sarah Schaettle, MD, Madison, WI
"Consistently the highest quality live conference I've ever attended in terms of educational content - I look forward to going each year!"
Tracey L. Cornella-Carlson, MD, Hartland, WI
"MasterPsych course for Child and Adolescent Psychiatry delivers again! Excellent faculty, knowledgeable in their content, usable recommendations for treatment of persistent and complex child and adolescent cases--this course always delivers what it promises! Beautiful location and great networking!"
Leah Cobb-Snodgrass, MD, Harrogate, TN
"If you were looking for a high-yield clinically applicable seminar - this conference is the one for you! Not having the time to read all the latest studies, this conference has leaders in the field condense and present findings that will directly affect my practice. Wonderful!"
Leah Cobb, Harrogate, TN
"This is the second time attending your conference. On both occasions, I have found the lectures to be relevant, up-to-date, and practical. I appreciate your attention to feedback and engagement with the physicians in attendance."
Aileen Oandasu, Johnstown, PA
"I highly appreciate the opportunity to attend the API conferences. I am in private practice, and I often miss a treatment team or a face-to-face discussion about my patients. These conferences have replaced this gap, and they have provided good feedback about my professional trajectory."
Ioana N. Shirley, Birmingham, AL
"I am an Adult Psychiatrist who took this course so I can provide some coverage for our Pediatric psychiatrist when he is out. I really benefited and felt my time was well spent. It was a great review."
J. Miglani
"I enjoyed this conference. It was a great balance of empirical data and clinical experience. The speakers were very engaging and responsive to audience questions and opinions."
Jennifer Harrington
"Excellent presenters, very useful, and pleasant staff. The information was updated, concise, and easy to understand. The location and accommodations were very good. I learned a lot and enjoyed myself!"
Graciela M. Gonzalez
"I really enjoyed the conference. I walked away with lots of practical and useful information for myself, my patients, and their families."
Leslie Abromiot
"It was well-paced and relaxed and yet "so" met the need to deliver cutting edge research with tips to apply research into clinical practice. All the major studies were discussed in a short, focused way. Staff were helpful, and I made some friends!!"
Shobha Chottera
"Excellent conference. One of the best I have attended. This is my first conference with API, but I will be attending again."
C. Pamela Lowe-Hoyte
"This conference is helpful for adult psychiatrists who see adolescents older than 16 years. The atmosphere at the conference is energizing and upbeat."
Carol Eidsvoog
"It seems that every detail was thought out from food and snacks provided to the welcome receptions. All the speakers were excellent and really appreciate the organization of the notes for future reference."
Sarah Buxley
"Excellent speakers, enough time for question and answer sessions, perfect amount of time for each lecture."
Nushtar Jameel
"The course is very well organized. The speakers are outstanding. I strongly recommend this conference."
Sheila Sontag
"The speakers are high caliber-very good presenters. The information is both cutting edge and pragmatic, and the level of the presentations is appropriate to an audience and physician specialists/subspecialists. The option to immediately be able to view the entire presentations online without missing anything is also greatly appreciated, especially if jet lag or tourism options make it hard to attend all of the talks."
James Sparing
"Excellent AACAP quality level conference and speakers."
Victoria Denlo
"Your courses are very comprehensive, and up to date, the faculty is excellent, and your staff is very helpful and friendly."
Nyrma Ortiz
"Extremely thorough and relevant to my clinical practice. Very well done and comprehensive. I enjoyed meeting colleagues from around the country that were child psychiatrists like me."
Spiro Theoharakis
"This is my 4th conference with API, and I have not been disappointed with the quality of content, keep up the good work!"
Israel Sokeye
"This is my second time attending this course. I am already looking forward to the next! There is no other course where you can really interact with Masters in their field from all over the nation – all grouped together a few days just for me to learn!"
Maribel Rivera, MD, Coraopolis, PA
"It is a good place to meet colleagues and discuss cases, get feedback, and increase base resources as I go back to my practice."
Leah Perez, MD, Dunlap, IL
"The speakers were the top in the field, and yet no questions went unanswered, no statement was not addressed/discussed. Being educated by/with these masters was like jamming with Dizzy Gillespie and Miles Davis."
Herbert Cruz, MD, Fresno, CA
Current information, clinically relevant to the private practitioner. There were many 'pearls of wisdom' that I will be able to incorporate in my practice."
Renee Mehlinger, MD, Chicago, IL
"This was a very pleasant, friendly, and professional experience. I like the option to have a "second chance" to look over the lectures online."
Mariana Martinajevic, MD, Fort Lauderdale, FL
Special 2024 Child Psychiatry CME
Conference Tuition
2 Participation Options: Register for Live Attendance or Live Streaming Conference Now!
60 AMA PRA Category 1 CME Credits™ including 24 ABPN®-Approved Self-Assessment Credits
2024 Live – La Playa Beach and Golf Resort
2024 STREAMING REMOTE EXPERIENCE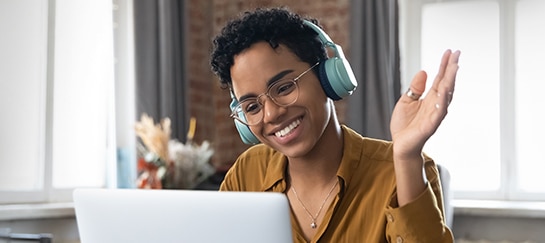 Get just the 2023 Online Conference Recordings for only $1197.  GET DETAILS.